Tales of Glory

With Women & Men from Civil War America

Sweet Glory

Adventure~Romance~Mystery

Train to Glory

Adventure~Romance~Mystery
Welcome to my website!
Books for readers who delight in history spiced with adventure, romance, and mystery!
About Me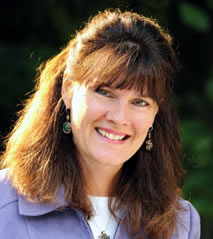 Dear Reader,
I hate history!
Now that I have your attention … I'll tell you that I actually love history, but I didn't always. So what made me want to go digging up facts to weave around fiction—especially for a debut novel—when I could have easily plugged my primary protagonist and her plot into a more familiar setting? And why target young adults for my story's readership?
That's all for now, folks! Sorry…I can't give away everything, now, can I? You'll just have to read the rest of my "Author's Note" to learn what launched me into my crusade to write Sweet Glory. BUT I will challenge you to visit your nearest historical site and see what ghosts come out to play with you. I'll bet you say you had fun!
Warm regards,
Lisa Y. Potocar
Book Reviews
Once I started reading Sweet Glory, I had a hard time putting it down. I found the book to be fast-moving, very stimulating, fascinating from a historical point of view, and overall one of the best historical novels I have ever read. Your story, which is equally attractive to both the adolescent and adult population, also features something of great interest: women involved in combat and taking an active role in military operations in the civil war. I think most of us thought the role women played in the civil war was more of a nursing/medical supportive role. The National Women's Hall of Fame and the National Organization for Women should be made aware of your great book. Sweet Glory is also a great plot for a movie.

- David Felton, President & CEO of Community Memorial Hospital, Hamilton, NY

This book fits right in with others that include the subjects: the Underground Railroad, quilting, young women, the Civil War, etc. The pages are well-written and have an element of suspense in spots, making the reading not only interesting, but exciting. The story reveals some of the life and anxieties of the period, including the feelings surrounding the conflicting philosophies separating the North and South. All in all, a very well-written and interesting book.

- Ronald G. Matteson, Author of "Civil War Campaigns of the 10th New York Cavalry"

This sequel to Sweet Glory does not disappoint. Jana and company are no longer serving the Union, but they manage to encounter one new danger after another. The book cleverly (and very naturally) segues from the Civil War to the Women's Suffrage Movement. While it's rich in historical detail, it's also the story of the growing bond between friends. I can't wait to see what lies ahead for Jana and the gang.

- Amazon Customer

Well done. Gave a new dimension to the Civil War. Potocar showed sensitive insight into the protagonist who served the Union. The author's attention to language of the times, the details of living are so well done. Again, in this sequel to Sweet Glory, Ms. Potocar's characterizations and plot keep the reader turning the page. The novel is a testament to women who believed they could make a difference. Glory Be!

- Mary Bryan Stafford, Author

Ava and I just wanted to thank you for the books. Please tell your friend it was one of the best books I have ever read and I finished it in one night. Thank you! (About Sweet Glory).

- Pre-Teens, Leah & Ava Blatz, Floral Park, NY (In a letter to their kin)